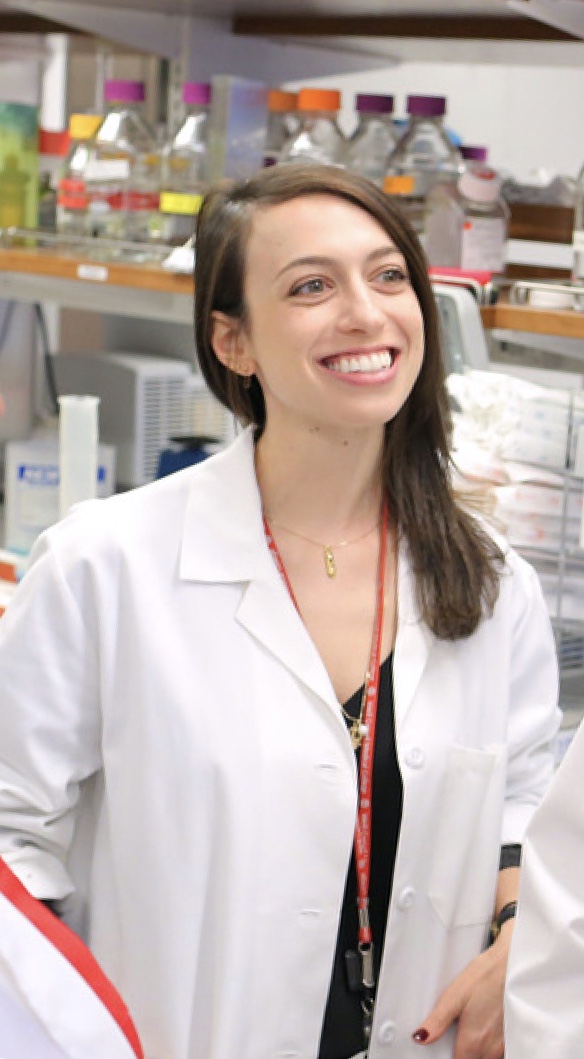 Postdoctoral Fellow
Department of Psychology
University of California, Los Angeles
Education
Ph.D., Neuroscience, 2018, Weill Cornell Medical College
B.A., Neuroscience and Behavior, 2013, Barnard College
Publications
Li,A., Jing, D., Dellarco, D., Hall, Baila S., Yang, R., Heilberg, R., Huang, C., Liston, CL., Casey,
B.J., Lee, FS. (2018) Impact of BDNF on the Development of Social Behaviors in Mouse and
Human. Molec Psych.
Huynh, T., Santini, E., Fink, A., Hall, Baila S., Fetcho, R., Grosenick, L., Deisseroth, K., LeDoux,
J., Liston, CL., Klann, E. (2017) Activation of a novel p70 S6 kinase 1-dependent intracellular
cascade in the basolateral nucleus of the amygdala is required for the acquisition of extinction
memory. Molec Psych, 10.1038/mp.2017.99.
Mazid, S., Hall, Baila S., Odell, S., Gonzalez, AD, Van Kempen, TA, Selegan, J., McEwen, BS.,
Milner, TA. (2016). Sex differences in hippocampal delta opioid receptor trafficking in response to
acute and chronic stress. Neurobiol. of Stress.
Hall, Baila S., Moda RN, Liston CL (2015) Glucocorticoid Mechanisms of Functional Connectivity
Changes in Stress-Related Neuropsychiatric Disorders. Neurobiol. of Stress, 1:174-83.
Romeo, RD, Minhas S., Svirsky SE, Hall, Baila S., Savenkova M, Karatsoreos, IN (2014). Pubertal
shifts in adrenal responsiveness to stress and adrenocorticotropic hormone in male rats.
Psychoneuroendocrinol, 42:146-52.
Hall, Baila S., Romeo RD. (2013). The influence of poststress social factors on hormonal reactivity
in prepubertal male rats. Dev. Psychobiol., 56:1061-9.
Lui, P., Padow, V. A., Franco, D., Hall, Baila S., Park, B., Klein, Z. A., Romeo, R. D. (2012).
Divergent stress-induced neuroendocrine and behavioral responses prior to puberty. Physiology and
Behavior, 107:104-111
Contact
@baila_hall